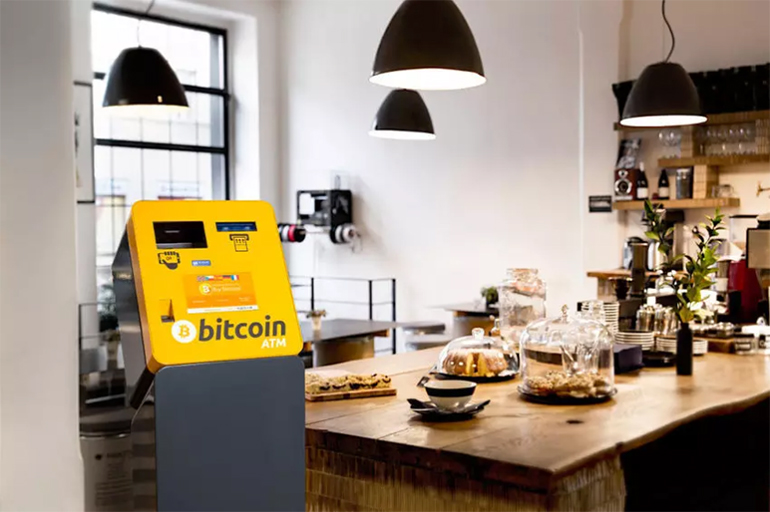 General Bytes is currently the biggest producer of bitcoin ATMs. With over 2000 machines sold in 54 countries, these guys from the Czech Republic successfully manage to dominate this competitive market.
Anyone familiar with crypto knows these typically orange ATMs, which are making their way into daily use of cryptocurrencies. General Bytes ATM machines are able to distribute coins from wallet or crypto exchange. And Coingi was just added as a supported exchange to their system!

The Czech Republic overall is very strong in the crypto area. A first mining pool, Slushpool, was set up right in this country and still working. Every crypto hodler owns a wallet similar to Trezor, which also has its roots in Czech and then there are General Bytes. These guys are currently on the top in crypto ATMs sales and now holding over 30% of all installed machines all over the world:

This year is positive for bitcoin growth overll. So far bitcoin reached the price of $4,100 by March 2019, and despite all the ups and downs of the crypto market, the community is very stable by now, which makes it easier for crypto ATMs to gain popularity.
And since European banks are closing their ATMs, bitcoin withdraw machines doubled their amount twice last year (2018). They found their way into shopping centres, subway stations or grocery stores (https://coinatmradar.com):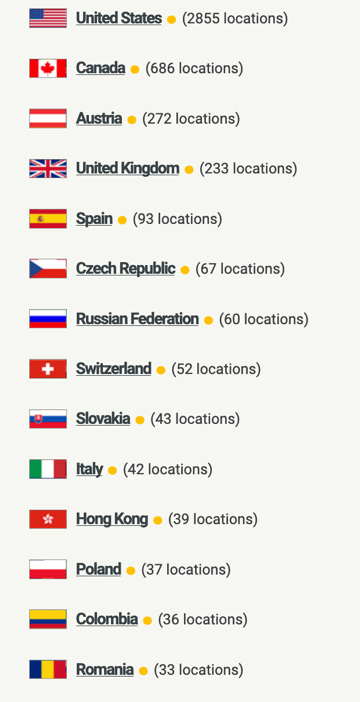 First bitcoin machine ever, was installed in 2013 in coffee shop in Vancouver by Robocoin machine, and the same year later first ATM in Europe was installed in Bratislava. In 2014, General Bytes sold their first ATM. The same year a several new companies were launched like for example Genesis Coin or Lamassu, which remain in the business and now competing for the first place in crypto ATM machines sales.
Note:
Robocoin does not operate anymore, but General Bytes offers a Robocoin Hardware Kit, helping those who already owns the machine to move forward with new software (https://www.generalbytes.com/robocoin/)
Bitcoin ATM machines are meant to exchange cash for crypto and the other way. They are connected to the Internet, which allows putting in cash or credit card in exchange for cryptocurrencies for a small fee. There are already a regulations for a ATM machines owners to prevent money laundering, but vary from country to country!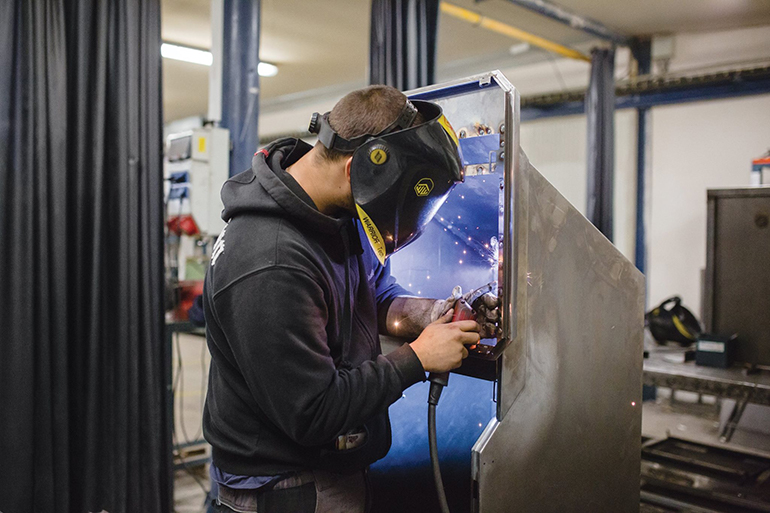 By 2019, there are several big player on crypto ATM machines field:
Genesis Coin, total ATMs installed 1 459 (https://bitcoinatm.com/)
Founded by Evan Rose, this 6 year old US based company is one of the strongest competitor to Czech General Bytes.
Lamassu, total ATMs installed 448
Founded in 2013 by Zach and Josh Harvey, the company released a new ATM model last year and moved to Switzerland at the beginning of 2019.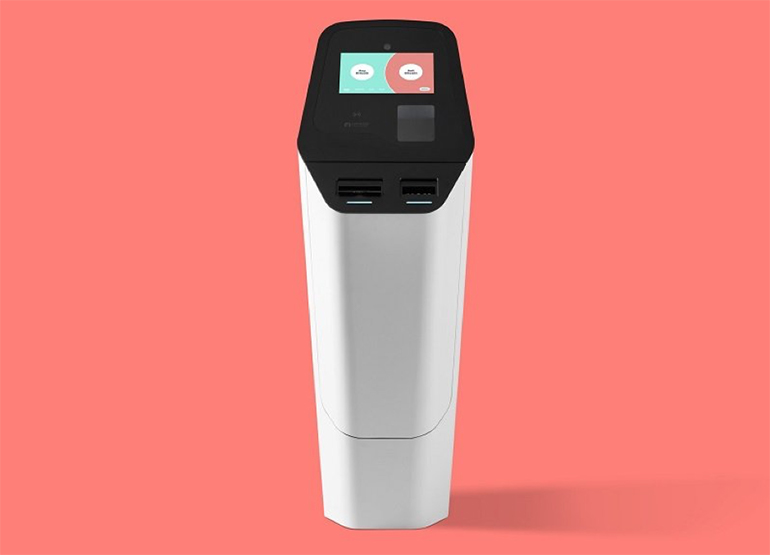 BitAccess, ATMs installed 299
Canadian company has already installed their machines in more than 10 countries with 70 cryptocurrencies offered to buy or sell on their ATMs.
Coinsource, ATMs installed 196
Texas based company is focusing their production mainly on marketing in USA and is known for providing transaction for lowest fee.
And above all those all: General Bytes.
Their machines are all Android-based. One of the advantages of Android platform General Bytes team appreciate is the fact, that its built on Linux, which is open source. It has a developer community of millions providing thousands of software libraries which allow for rapid software development. Plus Android being based on ARM architecture allows to create custom cost-effective PCB hardware designs and providing users with the best touch-optimized interface.
"We are now able to develop new features a lot faster. Every few weeks we bring out a new software version." (https://www.generalbytes.com/)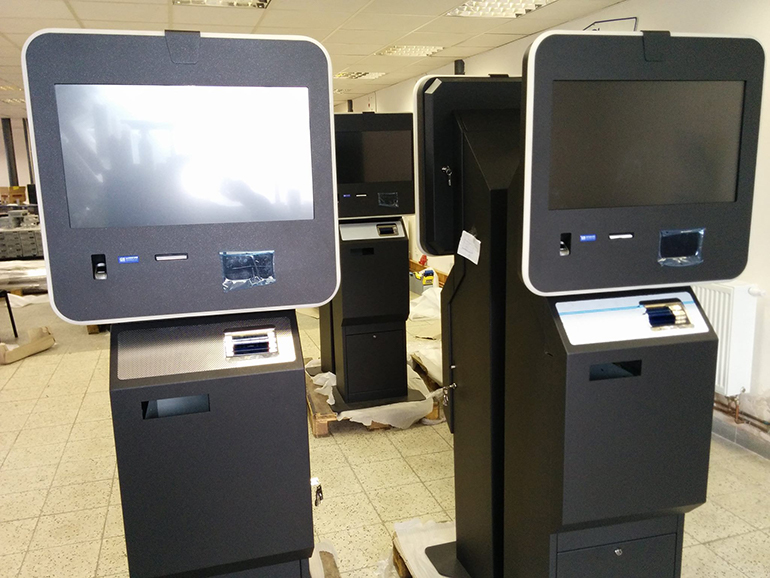 General Bytes ATMs are able to identify the customer by:
SMS Scan
ID document
Fingerprint scan
Print out bitcoin paper wallet
A number of clients who wants to provide crypto payments to their customers increasing and huge ATM machines are not the only way to go, as you can see below a General Bytes device for small business (https://www.generalbytes.com/pos/).
This little machine can accept:
Bitcoin payments
Dash payments
Litecoin payments
It can scan the QR code, paper wallet or Contactless payment via NFC wallet cards.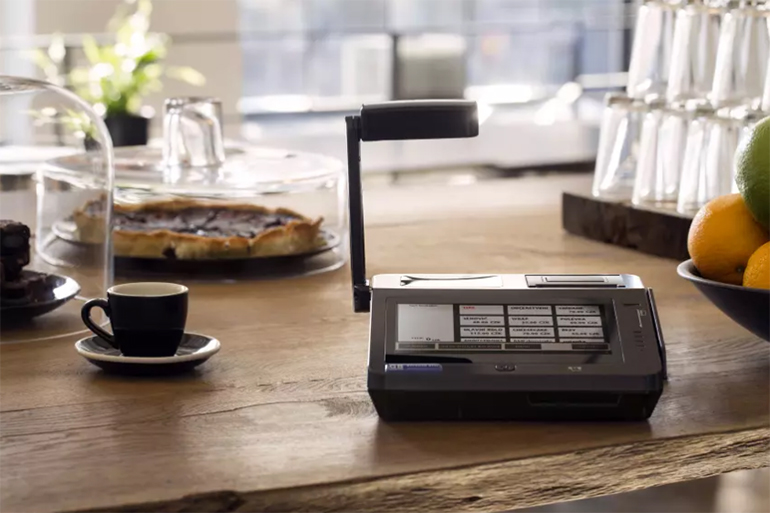 All machines require the owner to install their own software because, as the General Bytes team stated: ¨Everything about out machines must be decentralized¨. Having own system in machines is creating less dependency to a General Bytes company.
The software itself contains no wallets, no exchange software or anything. It's the ATM server that will communicate to the client and their wallets. So, if the owner runs their version of Bitcoin or Ethereum wallet the software will be able to connect to it. It is the same thing with the exchange. General Bytes support many exchanges, but it is up to users which one they will prefer.
Features of General Bytes ATMs:
A useful feature for business owners is the plugin creating option. For example, an easy way to connect bookkeeping software: to set up automatic trigger an entry every time a transaction is posted online in ATM.
Added cameras on ATM can do a scan of the identity card and once they pass the identity check the machine gets unlocked for them. It can also be unlocked for the entire network, so if the operator has a hundred machines people only have to pass this AML KYC procedure once.
Those little things are what makes General Bytes one of the fastest-growing networks at this very moment.
Lightning Network payments
And a new feature is coming in. This year the first payment via ATM by Lightning Network was made in Hong Kong (https://bitcoinist.com/bitcoin-atm-lightning-network/). The crypto community welcomes Lightning Network because it offers much lower BTC's transaction fees and General Bytes is going to offer this payment option soon.
Follow General Bytes:
https://www.facebook.com/generalbytes/
Find the nearest bitcoin ATM;
https://coinatmradar.com/bitcoin-atm-near-me/
Read more:
https://www.generalbytes.com/
https://coinatmradar.com/manufacturer/5/general-bytes-bitcoin-atm-producer/
https://coinatmradar.com/charts/manufacturer-growth/
https://bitcoinist.com/bitcoin-atm-lightning-network/
https://coinatmradar.com/blog/interview-with-martijn-wismeijer-from-general-bytes-bitcoin-atms/