How to Buy Bitcoins
1. Registration
Firstly, create an account. To do so, input your name, surname, and email address. Choose a username and secure password.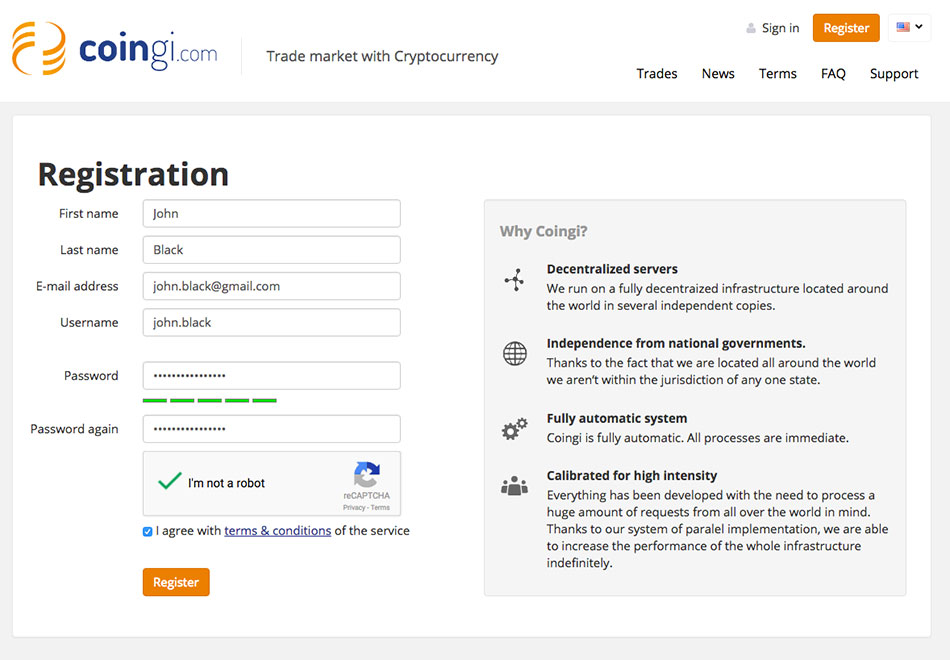 2. Mail confirmation
In the next step, you need to confirm that you are the owner of the email address you provided. Immediately after your registration, we will send you an email in which you will find a link to finish the registration. Until this has been confirmed, you will not be able to log into the newly created account.

3. Log-in
Once you have confirmed your email address, you can log into your account at Coingi.com. You will find the login button in the upper right-hand corner of the web. Insert the login name and password that you have chosen at your registration. After a successful login, you will see your name in the upper right-hand corner of the web. Click on it to proceed to the administration section.

4. Account Balance
In the admin section, view the account balances of each respective account by clicking on "account balances". You may deposit funds to or withdraw funds from your account. Due to you the fact that your account is newly created, all balances will be equal to zero. Therefore, choose a currency which you want to send to Coingi and click on the "Deposit" button.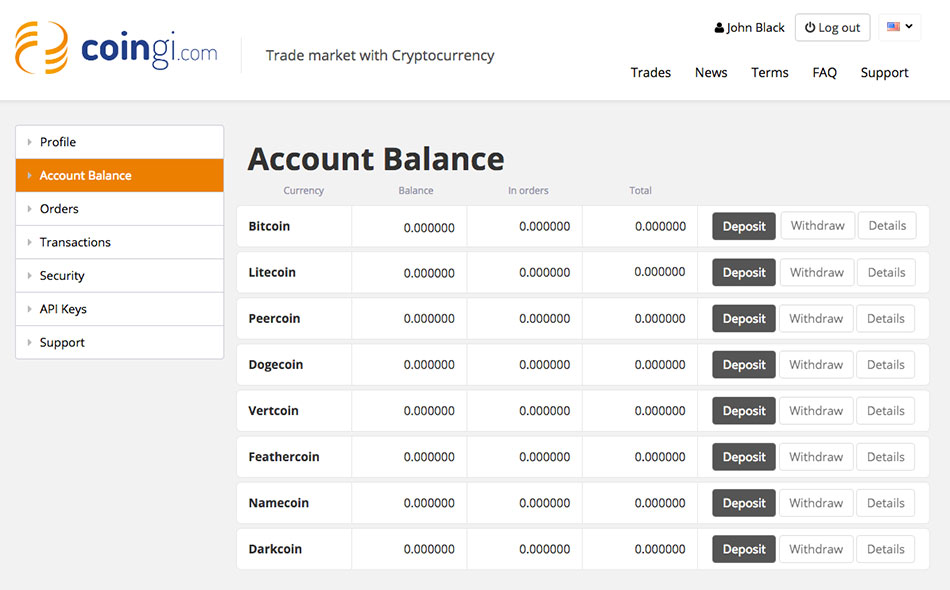 5. Depositing funds to an account
Depending on the type of currency that you want to deposit to your Coingi account, a dialogue window with additional information about the deposit will be displayed. This is the address to which the requested amount should be sent. After the receipt and confirmation of the payment, our system will automatically credit your payment to your account.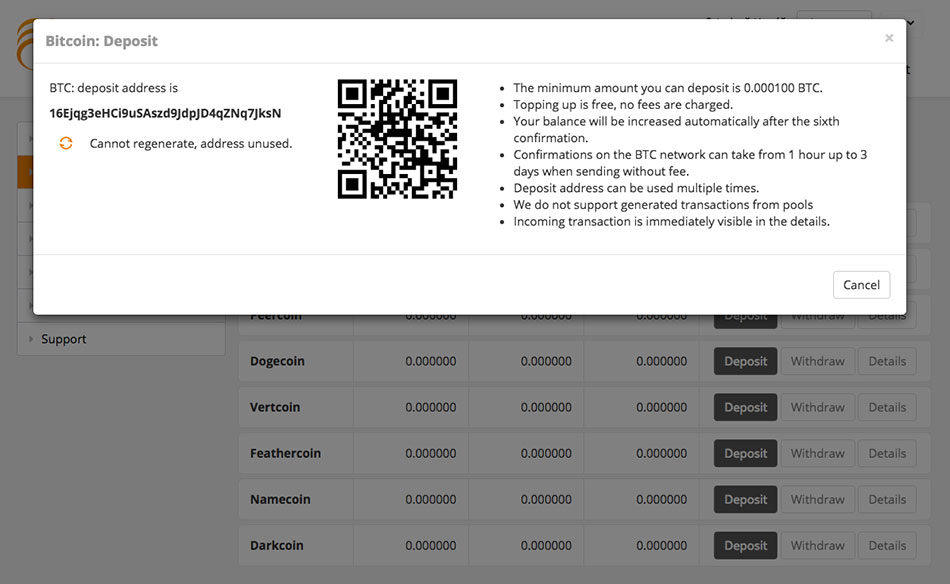 6. Trading
If you already have financial means on your account, you can start trading with them. Choose a currency pair on the "Trades" page. There you will see respective buy and sell offers from other users. You may accept their offer and buy, or you can insert your own buy or sale offer. However, remember that you can only trade currencies that you own, i.e. if you send Bitcoins to the exchange, you can only trade in currency pairs containing Bitcoin, e.g.: BTC/LTC, BTC/PPC, and the like.