Legenda obchodného grafu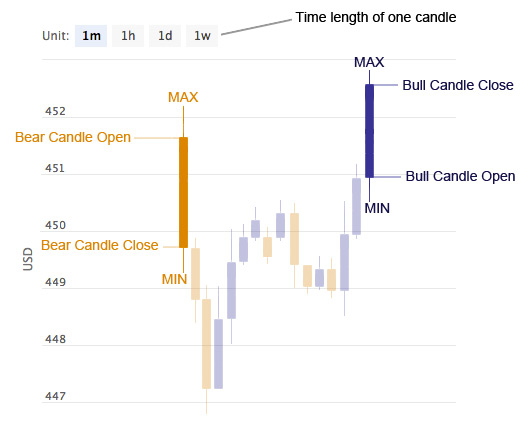 Vysvetlivka k objednávkam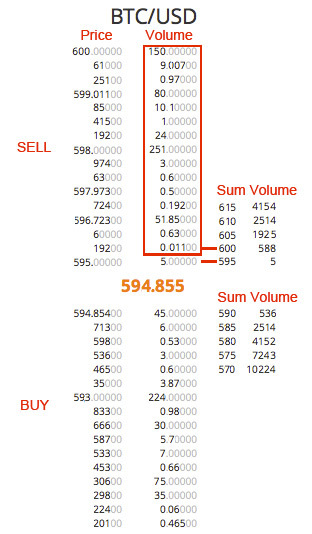 BTC/USD
{{ trade.priceBase }}

{{ trade.decimals }}

{{ trade.amountBase }}

{{ trade.amountDecimals }}

{{ trade.depth }}
{{ trade.depthAmount.base }}.{{ trade.depthAmount.decimals }}

{{ trade.depthAmount.zeros }}

{{ trade.depthAmount }}
{{ rows.lastTrade.price }}

{{ trade.priceBase }}

{{ trade.decimals }}

{{ trade.amountBase }}

{{ trade.amountDecimals }}

{{ trade.depth }}
{{ trade.depthAmount.base }}.{{ trade.depthAmount.decimals }}

{{ trade.depthAmount.zeros }}

{{ trade.depthAmount }}
{{ transaction.date | date:'HH:mm:ss' }}
{{ transaction.priceParts.base }}.{{ transaction.priceParts.decimals }}

{{ transaction.priceParts.zeros }}

{{ transaction.amountParts.base }}.{{ transaction.amountParts.decimals }}

{{ transaction.amountParts.zeros }}

{{ transaction.amountParts }}
Rovnako ako Bitcoin fungujeme nezávisle na fyzických serveroch. Sme všade okolo vás, existujeme v mnohých destináciách po celom svete. Náš systém je odolný voči pádom, výpadkom a lokálnym obmedzeniam.
decentralizované servery
nezávislosť na jednotlivých krajinách
plne autonómny
určené pre vysoké zaťaženie
Coingi got a significant speed boost.

We are delighted with the increasing rate of visits and trades. Of course, this influx results in additional strain on our servers, affecting performance.

However, thanks to the design of Coingi's infrastructure and scaling, a new instance of Coingi could be established, decreasing the loading time of the website. In response to the requirement of increased performance, Coingi is simply going to start another instance of itself. In the event of an imminent system overload, main servers can alleviate some stress to this instance. An infinite number of these parallel instances are able to be created, thus, enabling system performance to accomodate the changing needs of the Exchange market.
Coingi support the USD and EUR!

We have another great news! On Coingi, we have started to support the USD and EUR fiat currency. We are glad to announce this brand new feature of our Cryptocurrency market which will allow you to trade crypto currencies for USD and EUR. Until now our customers have only been enabled to trade in different pairs of currencies. We are delighted to bring this feature to you as we now offer service comparable with other stock market competitors.

For deposits and withdrawals, we are first to support FIO banka, which is under jurisdiction of EU. That means you can take advantage of the service supported by this institution – namely SEPA payments – these allow you to send EUR within the boundaries of EU. Payment of this sort usually takes 1-3 workdays to proceed.

We also support international Wire transfer payment. With this method a client is able to pay in EUR as well as in USD and the process usually takes 2-4 workdays. In order to execute an international payment, however, it is obligatory to fulfill the following requirements: Minimum international deposit amount is 50 USD/EUR, International bank transfer deposits carry 0.05% deposit fee on our side (minimum fee = 7.5 USD/EUR).

We are aiming to expand our partnership among new institutions so we can ensure the steadily improving quality of our service – this way we can provide the best service to those who matter the most – our clients.

With the support of FIAT currencies, we are tied with several rules which we as a Cryptocurrency market, have to obey. Probably the most important one is the Verification of User which is required by AML/CFT policy – this policy is a countermeasure to money laundering and terrorism financing.

If you want to deposit or withdraw FIAT currency you need to verify your account first. After the verification, staff will ask you for an ID card and a document which proves the authenticity of the address that you gave to the company. At the same time, your photograph is required to verify that it is really you on the ID card which you will provide the staff with. More information about the Verification process is to be found after logging-in in the Verification tab.

By no means your photographs will be provided to third-party companies. This is a standard procedure when verifying your identification, which is used by most of the crypto-stock markets.
Bitcoin Hard Fork: Our Position

On August 1st, 2017 there is a proposal to make changes to the bitcoin software. This proposal, known as Bitcoin Cash, is likely to create a fork in the Bitcoin network. This means that after August 1st, 2017 there are likely to be two versions of the Bitcoin blockchain and two separate digital currencies.

In the event of two separate blockchains after August 1, 2017 we will only support one version. We have no plans to support the Bitcoin Cash fork.

This means if there are two separate digital currencies - bitcoin (BTC) and bitcoin cash (BCC) - customers with Bitcoin stored on Coingi will only have access to the current version of bitcoin we support (BTC). Customers will not have access to, or be able to withdraw, bitcoin cash (BCC).

Customers who wish to access both bitcoin (BTC) and bitcoin cash (BCC) need to withdraw bitcoin stored on Coingi before 11.59 pm PT July 31, 2017. If you do not wish to access bitcoin cash (BCC) then no action is required.

As always, the safety of your funds remains our number one priority. To this end, as a security precaution, we will be disabling bitcoin deposits and withdrawals on 31 July 2017 at 23:00 hrs UTC to ensure that all BTC funds stored at Coingi remain secure. Trading will remain unaffected throughout. Deposits and withdrawals will be resumed only when we deem it safe and prudent to do so.

We will keep you updated on this event through Twitter.