Legenda Tabeli Handlowej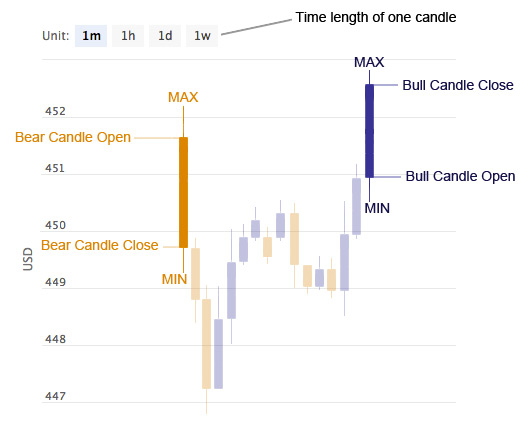 Legenda do Listy Zamówień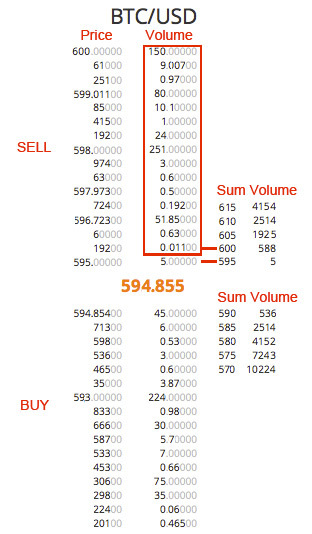 LTC/BTC
{{ trade.priceBase }}

{{ trade.decimals }}

{{ trade.amountBase }}

{{ trade.amountDecimals }}

{{ trade.depth }}
{{ trade.depthAmount.base }}.{{ trade.depthAmount.decimals }}

{{ trade.depthAmount.zeros }}

{{ trade.depthAmount }}
{{ rows.lastTrade.price }}

{{ trade.priceBase }}

{{ trade.decimals }}

{{ trade.amountBase }}

{{ trade.amountDecimals }}

{{ trade.depth }}
{{ trade.depthAmount.base }}.{{ trade.depthAmount.decimals }}

{{ trade.depthAmount.zeros }}

{{ trade.depthAmount }}
{{ transaction.date | date:'HH:mm:ss' }}
{{ transaction.priceParts.base }}.{{ transaction.priceParts.decimals }}

{{ transaction.priceParts.zeros }}

{{ transaction.amountParts.base }}.{{ transaction.amountParts.decimals }}

{{ transaction.amountParts.zeros }}

{{ transaction.amountParts }}
Tak samo jak Bitcoin, prowadzimy niezależne, fizyczne serwery. Jesteśmy dookoła Ciebie, istniejemy w wielu miejscach na świecie. Nasz system jest odporny na wycofanie z rynku/przeciążenia i ograniczenia państwowe.
zdecentralizowane serwery
niezależność od poszczególnych państw
całkowicie niezależne
przeznaczone do dużych obciążeń
Bitcoin Hard Fork: Our Position

On August 1st, 2017 there is a proposal to make changes to the bitcoin software. This proposal, known as Bitcoin Cash, is likely to create a fork in the Bitcoin network. This means that after August 1st, 2017 there are likely to be two versions of the Bitcoin blockchain and two separate digital currencies.

In the event of two separate blockchains after August 1, 2017 we will only support one version. We have no plans to support the Bitcoin Cash fork.

This means if there are two separate digital currencies - bitcoin (BTC) and bitcoin cash (BCC) - customers with Bitcoin stored on Coingi will only have access to the current version of bitcoin we support (BTC). Customers will not have access to, or be able to withdraw, bitcoin cash (BCC).

Customers who wish to access both bitcoin (BTC) and bitcoin cash (BCC) need to withdraw bitcoin stored on Coingi before 11.59 pm PT July 31, 2017. If you do not wish to access bitcoin cash (BCC) then no action is required.

As always, the safety of your funds remains our number one priority. To this end, as a security precaution, we will be disabling bitcoin deposits and withdrawals on 31 July 2017 at 23:00 hrs UTC to ensure that all BTC funds stored at Coingi remain secure. Trading will remain unaffected throughout. Deposits and withdrawals will be resumed only when we deem it safe and prudent to do so.

We will keep you updated on this event through Twitter.
A new API for external websites

As a result of our continuous strive to improve our services, we've created a new, special API function for external websites. By doing so, we would like to meet the needs of those developers who try to make their own contribution to the bitcoin community - be it creating and improving applications or creating various graphs and price comparison websites. Thanks to these efforts the life within the bitcoin community becomes easier and also, at the same time, probably easier to grasp for those who are still bitcoin novices.

Our newly introduced API function will allow the developers to get all the necessary information they need in one simple call. We hope that you, developers, see this new function as an interesting opportunity, so we can therefore contribute together to the development of the bitcoin community, helping to raise awareness not just of bitcoin, but altcoins as well.

What information can be obtained using this application?

In one, single API call the developer can mainly obtain information on which currency pairs we've supported in the last 24 hours, their turnover and the turnover denominated in bitcoins.

We hope that his function finds its use especially on websites that compare particular currencies or exchanges against each other.

We've included all the necessary info in our API documentation which can be accessed here: http://docs.coingi.apiary.io
Coingi has been launched!

You are just looking at the result of 20 months' constant hard work. At the beginning we set ourselves a daring goal: to build a decentralized, scalable, and of course stable exchange where everyone is able to buy and sell Bitcoin and other cryptocurrencies according to their own consideration.

We will not conceal the fact that we had to overcome a range of problems and ponder the tiniest details in order to succeed in our mission. The original launch plan had to be postponed by several months in order to accomplish more detailed tuning and testing. However, the exchange system now reflects all the invested effort and the delay has been worth it absolutely. The result of our hard work is a bullet-proof exchange with automated processes which can be envied by even the classic online exchanges.

In projects of this type and focus, one can't afford to make even the tiniest mistake, that is why we have invested most of our time to testing against all security risks and to simulations of various attacks by hackers and other varieties of cybercrime. Thanks to that we have managed to build a robust information system which is not only safe, but also excellently scalable.

The Coingi cryptoexchange system runs on approximately 30 servers which communicate together via an encrypted VPN network. All communication is signed in a way that these processes cannot be interrupted in any way. The aforementioned scalability enables us to keep increasing the number of servers indefinitely. We aren't even limited by the location of the servers, frankly we can be everywhere.

Only the best for our customers

Users have a very clearly organized and intuitive web interface which communicates with the system exclusively via API. It is for reasons of speed and the aforementioned scalability. Thanks to that we are able to provide a full API interface to everything we offer our users.

We are also preparing a wide localization for our program. Coingi has been translated into more than 10 languages and we would be very thankful if you helped us extend these translations much more. It is a smooth process thanks to a service called Crowdin. Please find more information on translations and how you can contribute in the footer of the website.

We would be delighted if you tried our system out and eventually even sent us your tips and notes on the site's possible improvements regarding its functionality. We will definitely address them in detail, because Coingi is here primarily for You!