Trade Chart Legend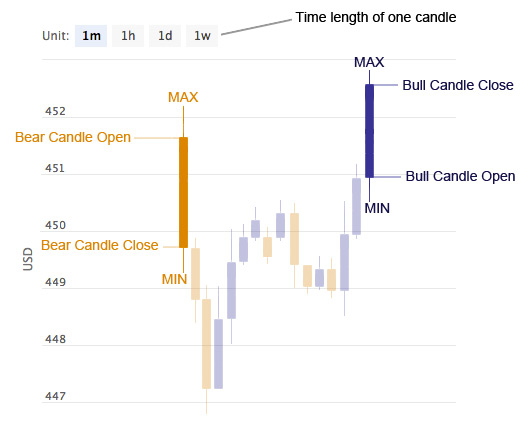 Orders List Legend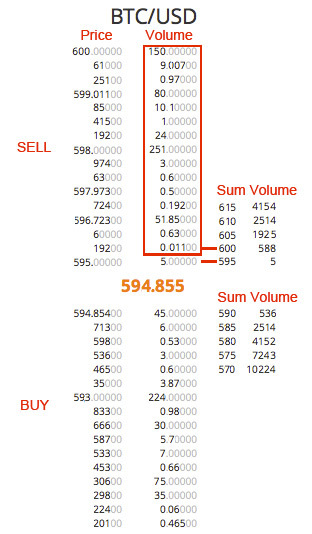 BTC/USD
{{ trade.priceBase }}

{{ trade.decimals }}

{{ trade.amountBase }}

{{ trade.amountDecimals }}

{{ trade.depth }}
{{ trade.depthAmount.base }}.{{ trade.depthAmount.decimals }}

{{ trade.depthAmount.zeros }}

{{ trade.depthAmount }}
{{ rows.lastTrade.price }}

{{ trade.priceBase }}

{{ trade.decimals }}

{{ trade.amountBase }}

{{ trade.amountDecimals }}

{{ trade.depth }}
{{ trade.depthAmount.base }}.{{ trade.depthAmount.decimals }}

{{ trade.depthAmount.zeros }}

{{ trade.depthAmount }}
Transaction history
{{ transaction.date | date:'HH:mm:ss' }}
{{ transaction.priceParts.base }}.{{ transaction.priceParts.decimals }}

{{ transaction.priceParts.zeros }}

{{ transaction.amountParts.base }}.{{ transaction.amountParts.decimals }}

{{ transaction.amountParts.zeros }}

{{ transaction.amountParts }}
As well as Bitcoin we run independently on physical servers. We are all around you, we exist in many destinations all around the world. Our system is resistant to drop out / failure and state restriction.
decentralised servers
independence from individual states
fully autonomous
designed for high loads
Affiliate program support

We present you with the affiliate system that rewards our customers for bringing their friends and new clients to our website. Thanks to this referral system you get 50% commision out of the fees paid by each new customer invited in this manner. Go to your administration page and look for Affiliate tab. There you can find your unique code with which you can invite new members to join our community. If the receiver of the code uses it to sign up to the page within 30 days from receiving it, you will be getting 50% commision out of the receiver's supplements.

For better individual tracking, we are taking advantage of Advanced tracking using tags. You can track the visits and signups that you are getting from multiple traffic sources by adding the tag parameter (&tag) to your referral URL.

For example, to track the visits and signups from Source 1, add &tag=source1 to your referral URL and then promote that URL (https://coingi.com/?r=XTPLJ7&tag=source1) and you will be able to see the signups and visits from that source.

You can create as many tags as you want on the fly and they can be a string of upto 150 characters comprising of small and large case letters and numbers.

You can track individual users' profits for the last 30 days or for the whole period.
Coingi got a significant speed boost.

We are delighted with the increasing rate of visits and trades. Of course, this influx results in additional strain on our servers, affecting performance.

However, thanks to the design of Coingi's infrastructure and scaling, a new instance of Coingi could be established, decreasing the loading time of the website. In response to the requirement of increased performance, Coingi is simply going to start another instance of itself. In the event of an imminent system overload, main servers can alleviate some stress to this instance. An infinite number of these parallel instances are able to be created, thus, enabling system performance to accomodate the changing needs of the Exchange market.
Coingi support the USD and EUR!

We have another great news! On Coingi, we have started to support the USD and EUR fiat currency. We are glad to announce this brand new feature of our Cryptocurrency market which will allow you to trade crypto currencies for USD and EUR. Until now our customers have only been enabled to trade in different pairs of currencies. We are delighted to bring this feature to you as we now offer service comparable with other stock market competitors.

For deposits and withdrawals, we are first to support FIO banka, which is under jurisdiction of EU. That means you can take advantage of the service supported by this institution – namely SEPA payments – these allow you to send EUR within the boundaries of EU. Payment of this sort usually takes 1-3 workdays to proceed.

We also support international Wire transfer payment. With this method a client is able to pay in EUR as well as in USD and the process usually takes 2-4 workdays. In order to execute an international payment, however, it is obligatory to fulfill the following requirements: Minimum international deposit amount is 50 USD/EUR, International bank transfer deposits carry 0.05% deposit fee on our side (minimum fee = 7.5 USD/EUR).

We are aiming to expand our partnership among new institutions so we can ensure the steadily improving quality of our service – this way we can provide the best service to those who matter the most – our clients.

With the support of FIAT currencies, we are tied with several rules which we as a Cryptocurrency market, have to obey. Probably the most important one is the Verification of User which is required by AML/CFT policy – this policy is a countermeasure to money laundering and terrorism financing.

If you want to deposit or withdraw FIAT currency you need to verify your account first. After the verification, staff will ask you for an ID card and a document which proves the authenticity of the address that you gave to the company. At the same time, your photograph is required to verify that it is really you on the ID card which you will provide the staff with. More information about the Verification process is to be found after logging-in in the Verification tab.

By no means your photographs will be provided to third-party companies. This is a standard procedure when verifying your identification, which is used by most of the crypto-stock markets.